Diamant Electric F at Bike
​
Diamant F4 Electric Fat Bike. Full alloy frame with Bluto Rockshox forks. Comes standard with 1000w Bafang Mid Drive Motor, Zurich hydraulic 4 Pot Caliper disc brakes with cutouts (203mm front disc-180mm rear disc, 42T Bling-Ring, 48v14ah battery (optional 48v17ah, 52v14a or 52v19a battery), 10 speed Shimano gears 11-36T, rear kick stand 103mm wide alloy rims with snowshoe 4.5" tyres.
These bikes can be ridden along the sandy beach or trails. 55kph+.
Depending on battery you will get from 25 to 40 km on throttle only or up to 100 km on pedal assist. Option of the new Lekkie buzz bar cranks to finish off your bike.  You wont be disappointed with this bike.
Come take one for a test ride and see for your self.

​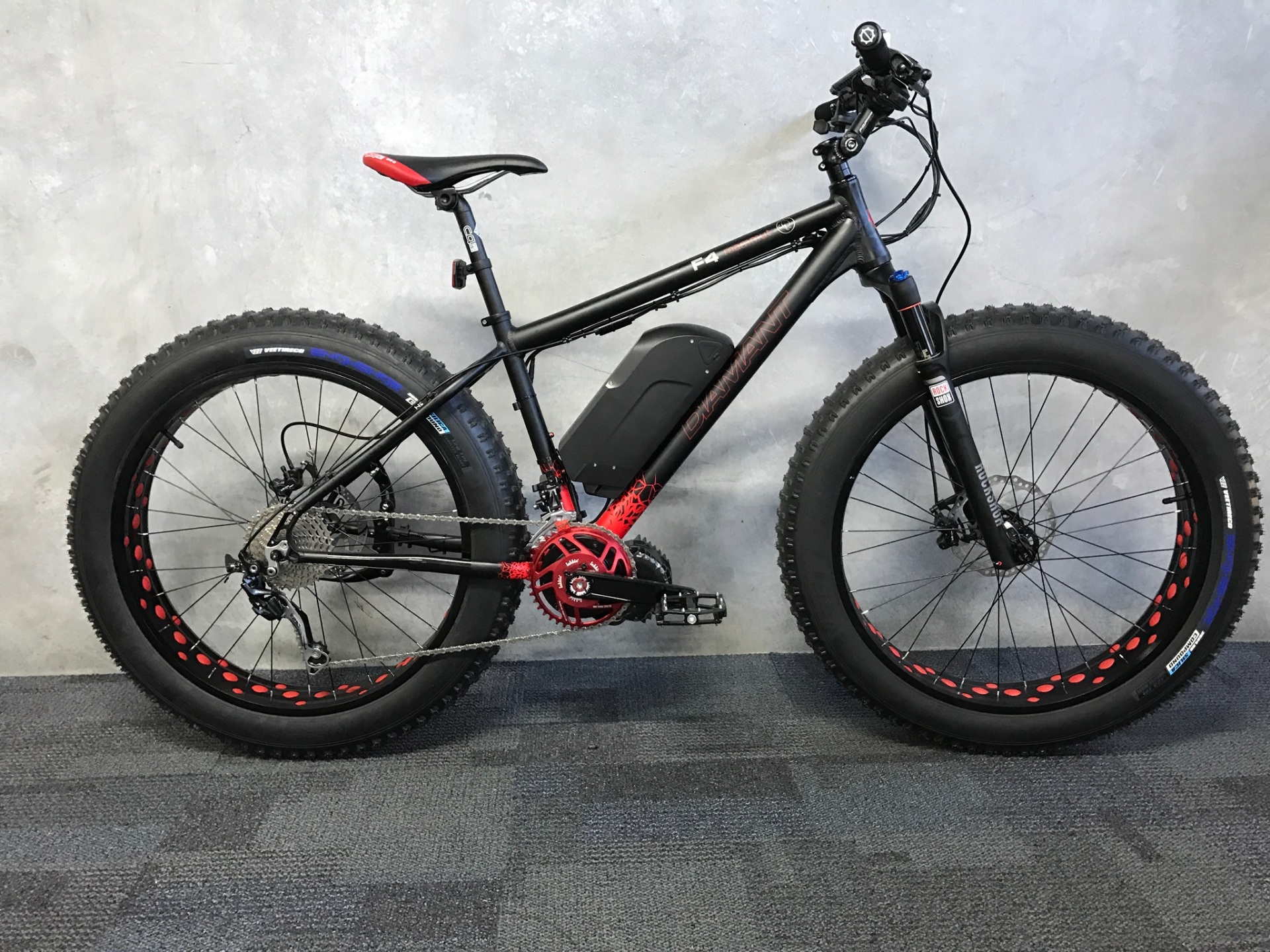 48v14ah Frame Mount Battery.   A $4457.00
52v14ah Frame Mount Battery.   A $4607.00
48v17ah Frame Mount Battery.   A $4657.00
52v17ah Frame Mount Battery.   A $4707.00
​52v19ah Triangle bag.                        A$4757.00
52v28ah Triangle bag.                        A $4937.00
​

Bluto Rockshox extra A$990.00

lekkie Buzz Bars extra A$130.00

​puncher goo kit A60.00

​The Diamunt F4 bike in the above photos has the full kit with puncher goo kit in the tyres.


Order your Bike or
Parts today
Email 
Trevor@electricbikeswa.com
Or phone me on 0417400040

​

Home page